From Taro Mishima; Mishima-tei's 5th generation head chef.
As Mishimatei's 5th generation head chef who has been entrusted to preserve the traditions of Mishima-tei, and who has received the spirit of innovation from past generations, Chef Taro Mishima's personal motto has always been "to keep evolving". A lifetime of preparing Sukiyaki, combined with years of learning Japanese cuisine, traditional tea cermony and ikebana (traditional flower arrangement) has led to creation of the innovative "Kyoto Sukiyaki Kaiseki" cuisine.
Come and enjoy the highest-quality and perfectly aged kuroge wagyu beef, fresh Kyoto vegetables and secret recipe sukiyaki sauce of Mishima-tei.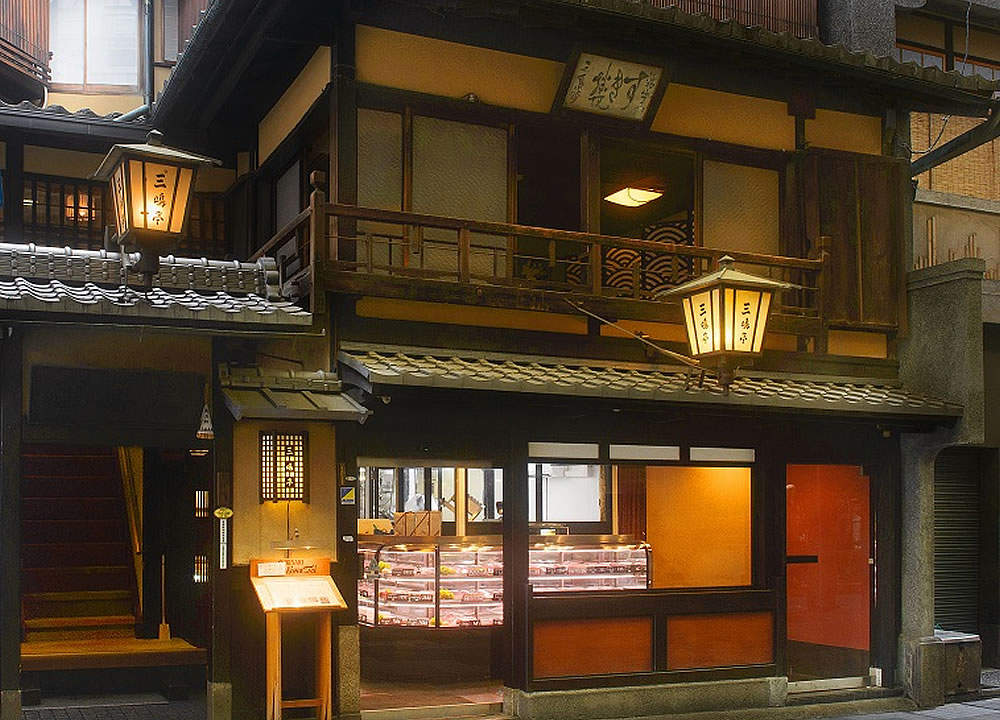 The Authentic Atmosphere at Mishima-tei.
A courtyard which tells the story of the passing of each of the four seasons. Sukiyaki which relaxes the heart and body even among the hubbub of the busy city.
A small lantern is lit at night and its flickering light creates an atmosphere of calmness and serenity.
Each of Mishima-tei's rooms and its walls, ceiling, windows and decor tells its own unique story of history and tradition.
Mishimatei's signature Sukiyaki uses only the most premium quality Kuroge Wagyu beef, aged perfectly by Mishimatei's original techiniques and is cooked on devices which replicate the heat from charcoal fire. This brings out the true flavor of top quality Wagyu beef.
Come enjoy the rich flavors and textures of finely-marbled beef in a atmosphere of refined history.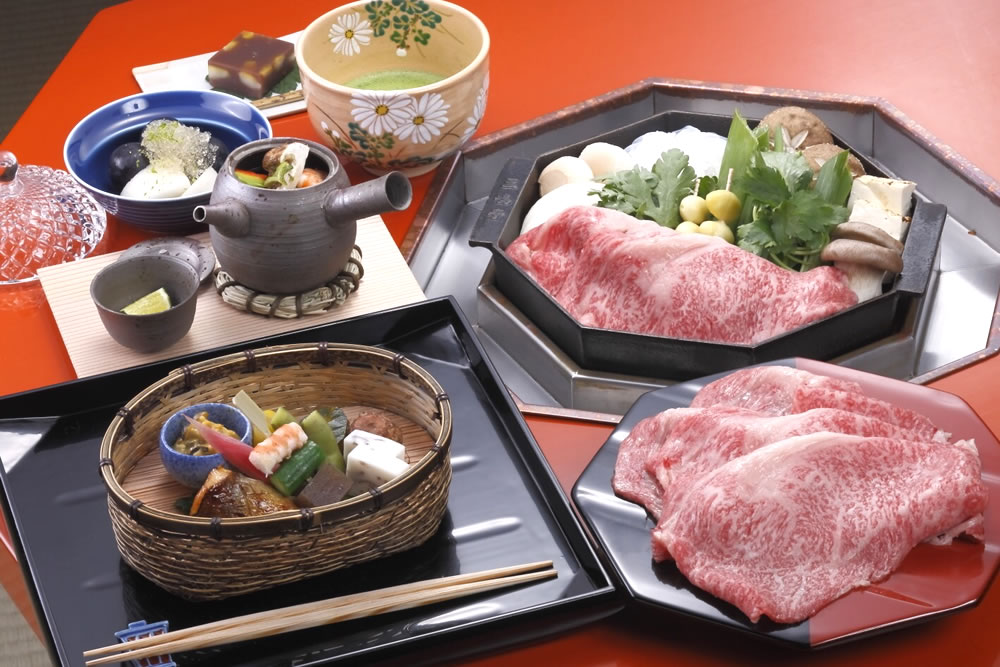 Aujeuan. Authentic sumibi-yaki (charcoal-grilled) steak
Aujeuan's menu is centered around charcoal-grilled steak and offers a wide range of innovative dishes in which seasonal Kyoto ingredients is fused with French culiary techniques. Opened in June of 2018, Aujeuan's concept is a hideaway restaurant for those with refined tastes, and it continues to be a popular restaurant to the gourmets of Kyoto. Western-style sumibi-yaki beef is served in a course format along with seasonal ingredients in a perfect blend of Japanese and western styles. Located in a renovated traditonal Kyoto townhouse, its dining spaces are filled with the essenses of Kyoto's history.
We welcome you to a place where only true refinement and "umami" can be experienced.